Hello friends……
Our journey starts from the spirit of  Board of Members of Golden year 2015/16 to colour the dreams of all Members of kerala Association .
Special Thanks for all your support.
New Board of executives & Contact details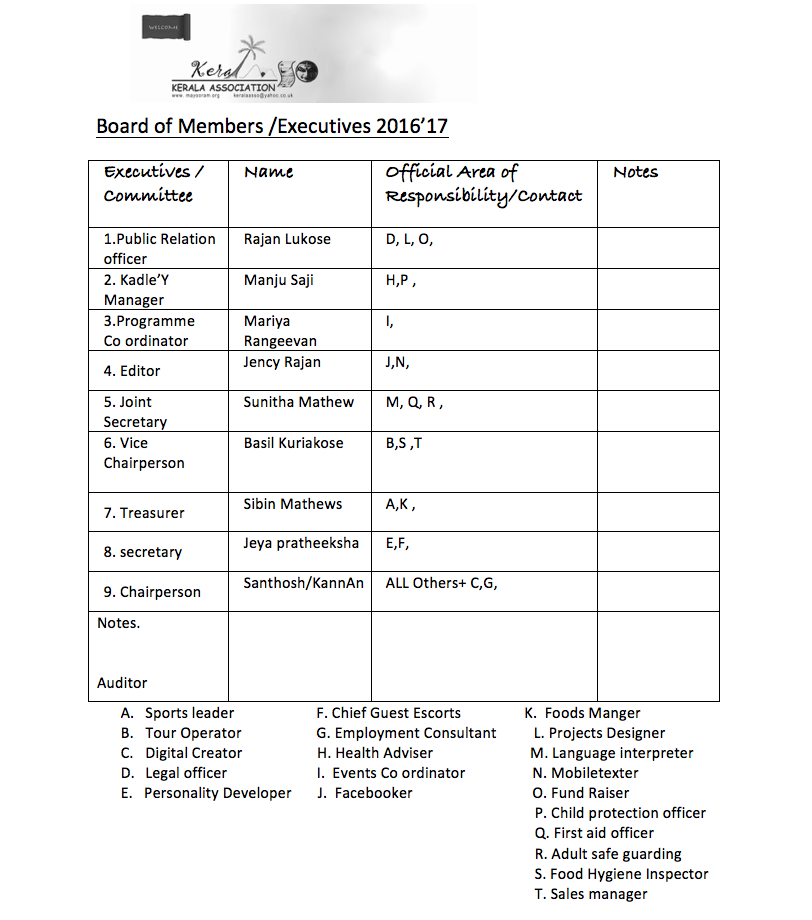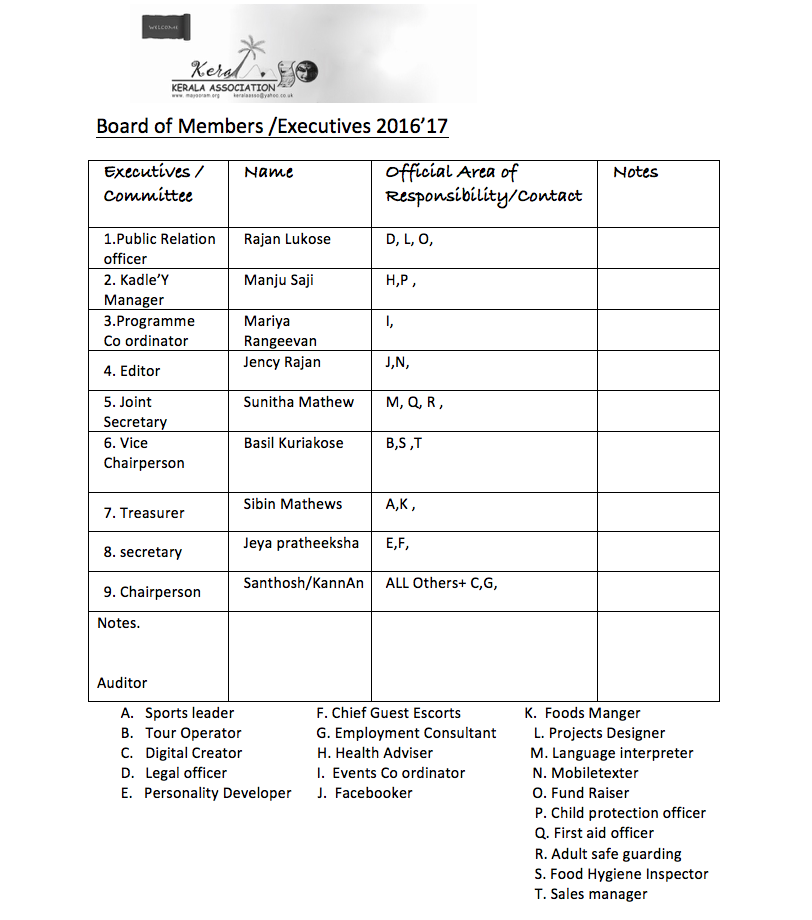 What's on  in Kerala Association 
More than 44 projects under  Education, Entertainments,FUN ,Health  & Holidays ( eEfhh…..)
Eefhh………
Who will share the experiences,  help & inspiration to run these paper projects in to reality ?
Let us know what is your most exciting projects you can't wait to participate / Enjoy / share !

Follow this page for all Updates/ Dates of events/ Venue of Events.
Likeus            #  https://www.facebook.com/keralaassociation.
Seeyou            #  https://www.youtube.com/user/keralaasso.
OfficialText   # Mobile- 0044 7490 18 7730
OfficialEmail #[email protected]
thanks for visiting keralaasso website !
Bof ' members 2016/17.