Dear Supporters and Donors,
We are thrilled to share some wonderful news with you all!
Thanks to your incredible generosity and unwavering support, we have successfully collected a total of £ 5489.26 for our 5K charity walk fundraising campaign in the loving memory of Joseph and Ruven .
We extend our deepest gratitude to everyone who are participated, donated, shared our cause, and helped spread the word. Your belief in our mission is both heartwarming and inspiring.The fund we raised will be given to St columb's college, Foyle search and rescue and northern Ireland ambulance services as decided by the families of Ruven and Joseph.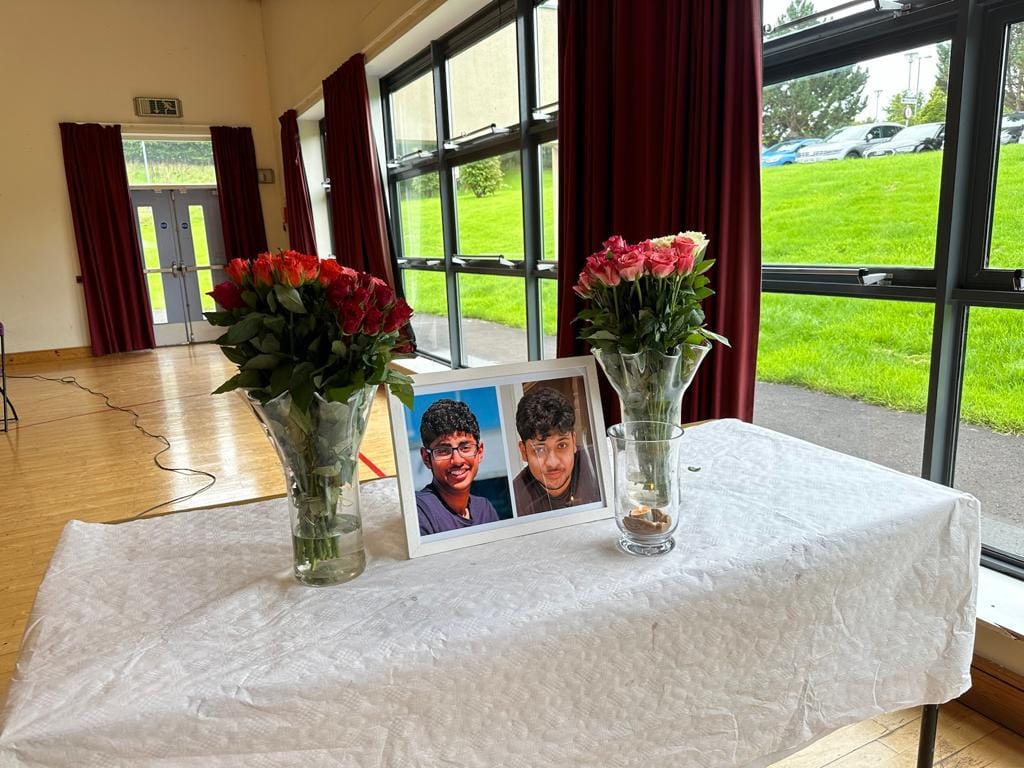 We are committed to keeping you updated on the progress of our project and the positive change that your contributions will bring about.Once again, we thank you from the bottom of our hearts for being a part of this incredible journey.
Your support means the world to us, and it reinforces our belief that together, we can make a real difference.
For further clarifications pertaining to this fundraising, feel free to contact Mr Josy, the treasurer of Kerala Association Derry.
With profound appreciation,
Kerala association and north west community club Derry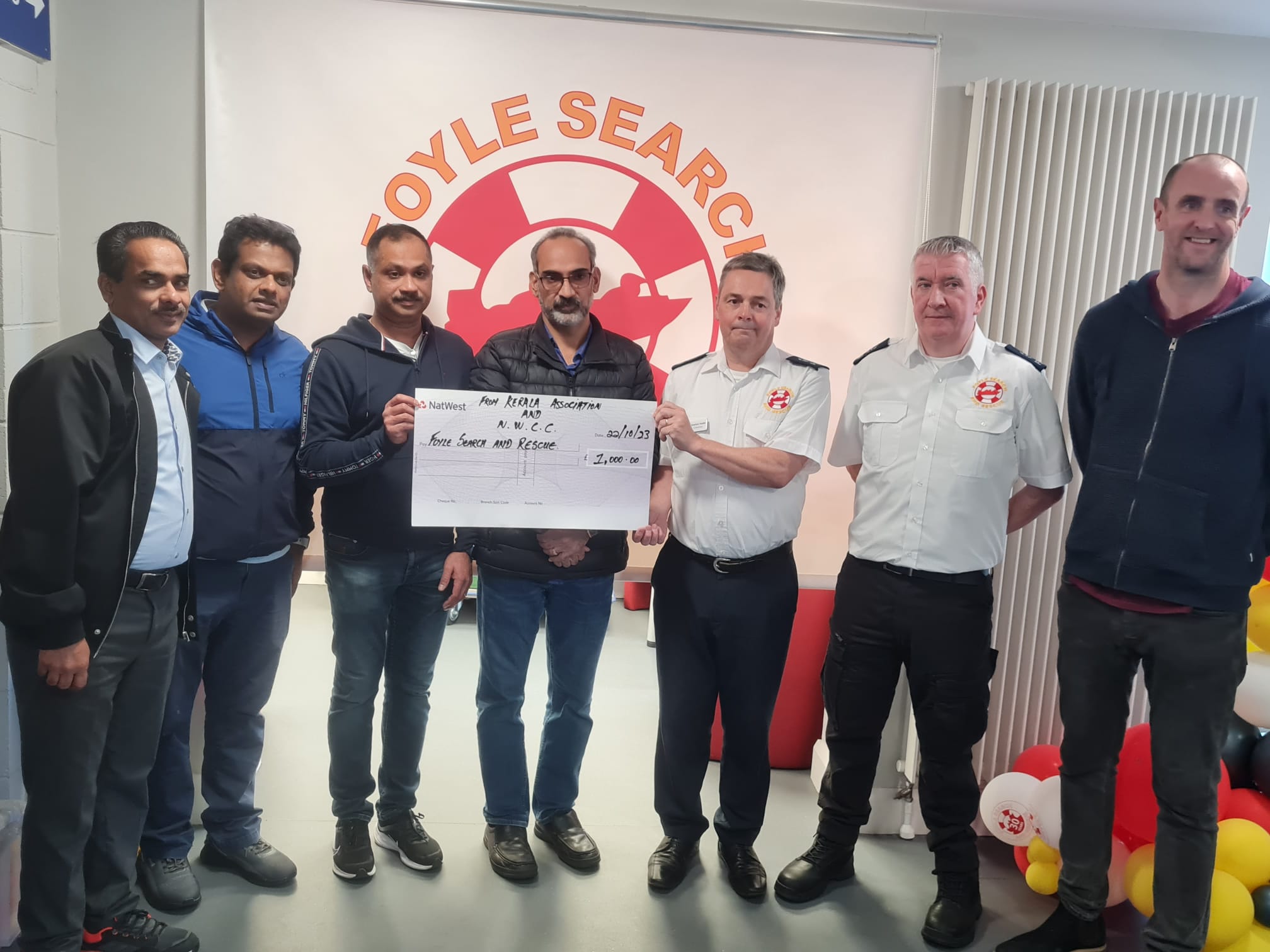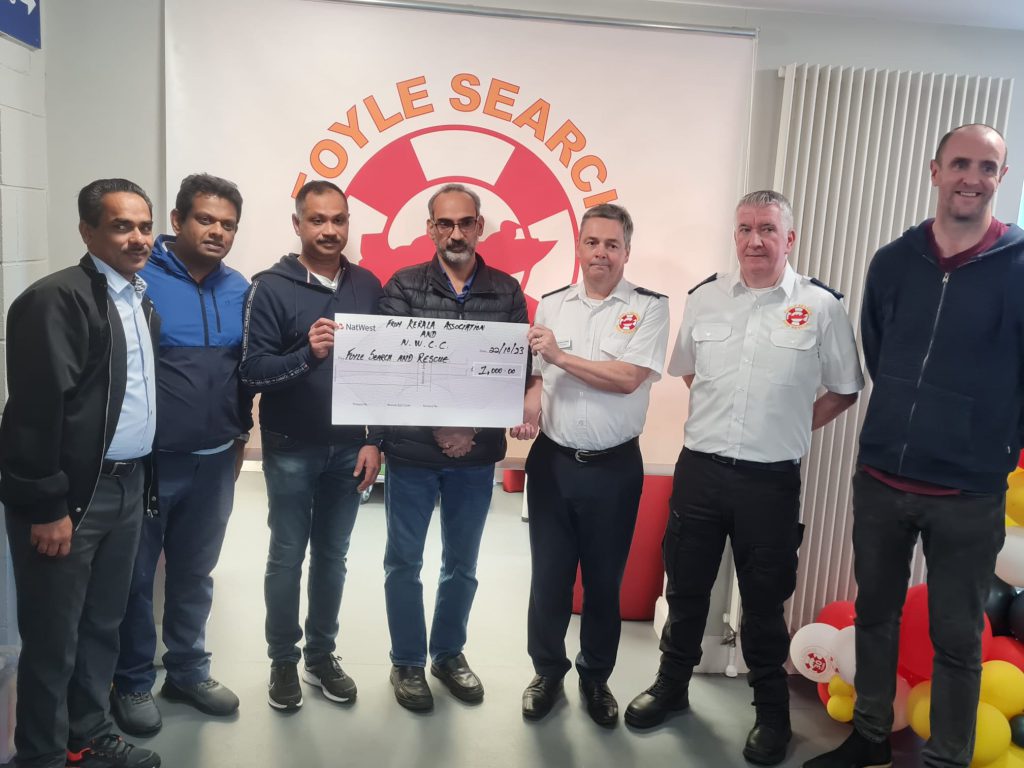 Dear all
We are happy to announce that the entire fund for charity by kerala Association collected so far have distributed to St columb's college, NI Ambulance, Foyle search and the family of Donamol. For further clarifications pertaining to the accounts related to the same may feel free to contact the association treasurer Mr Josy.

Thank you very much for your generous support.
Dear respected members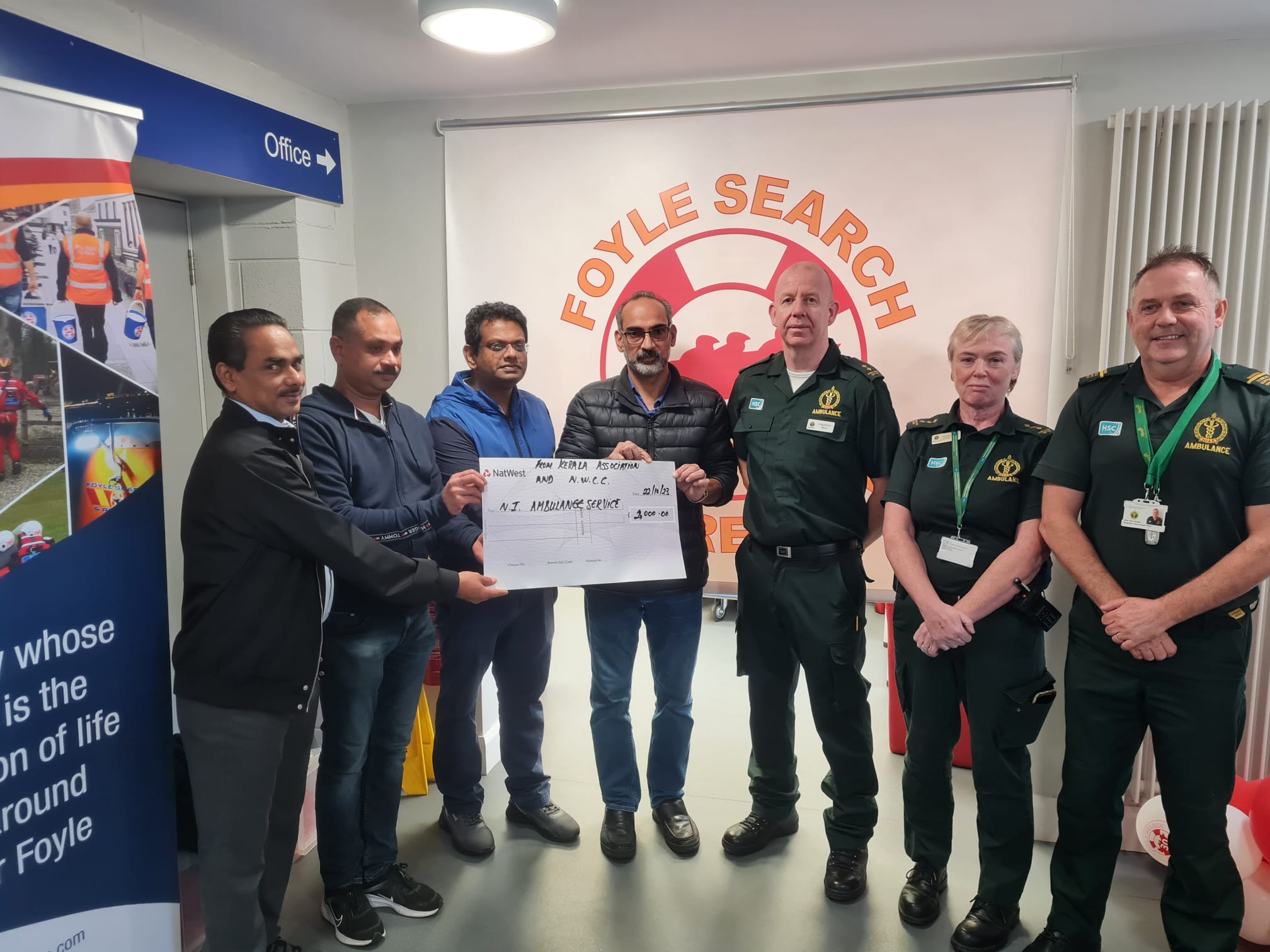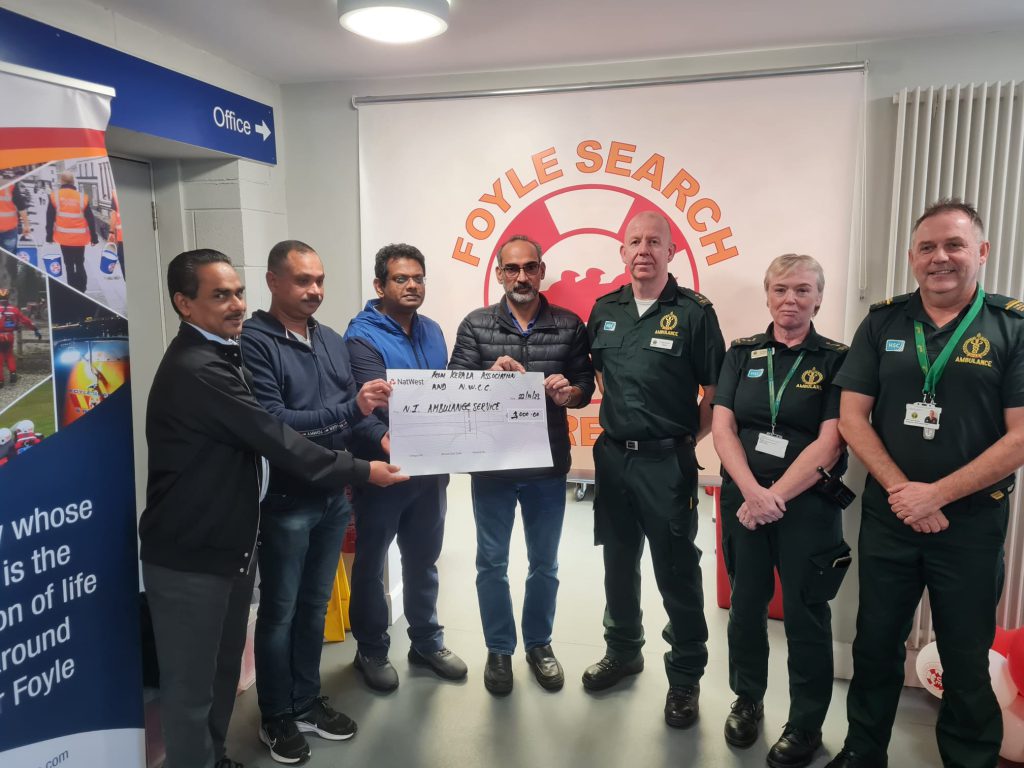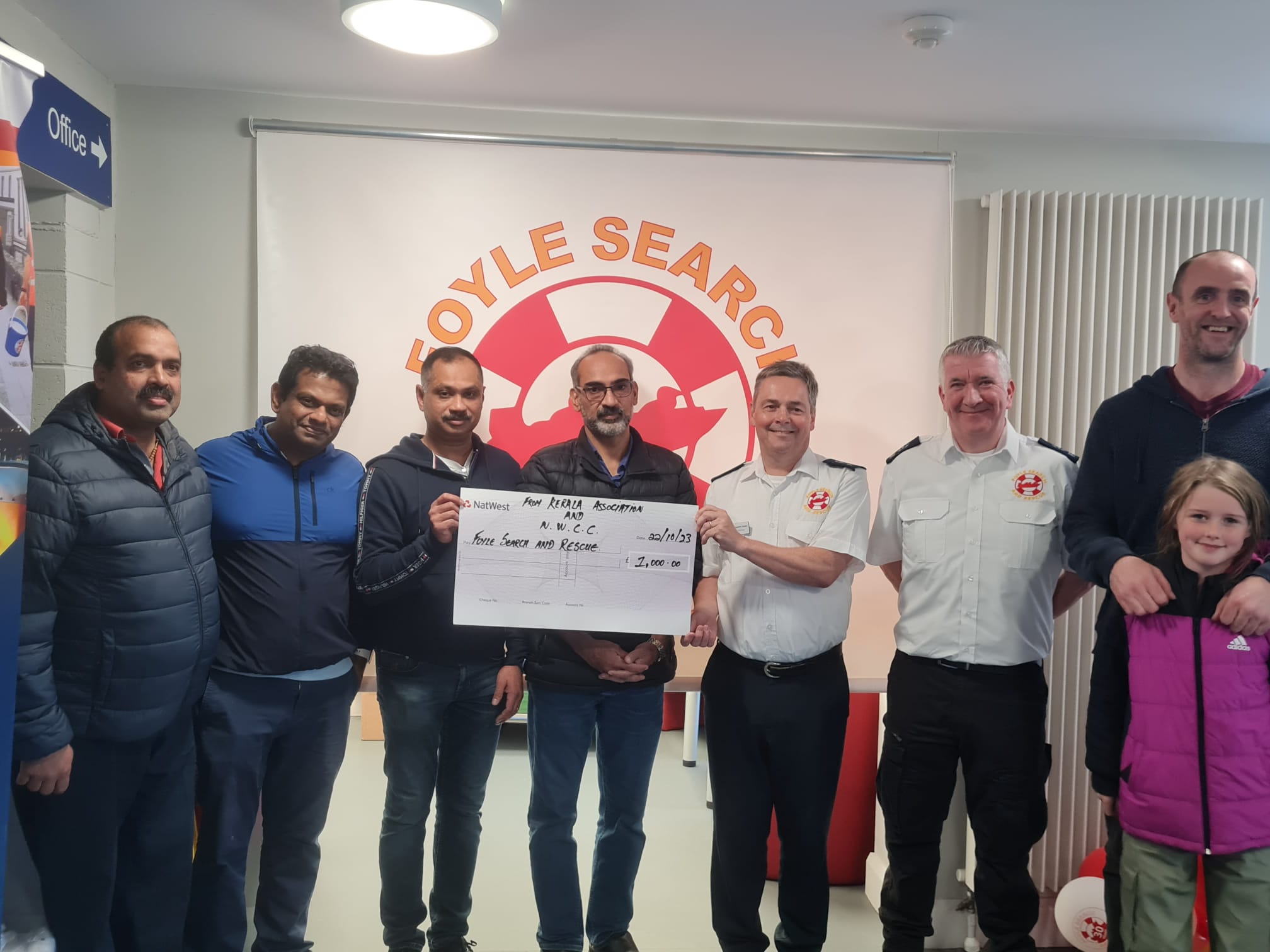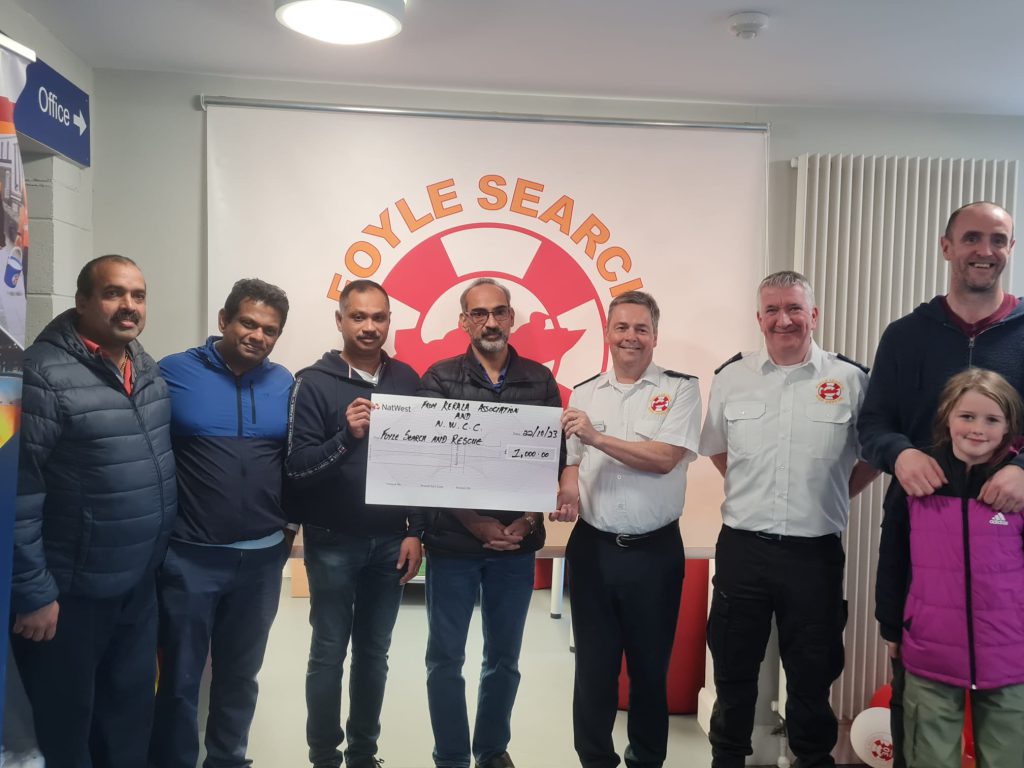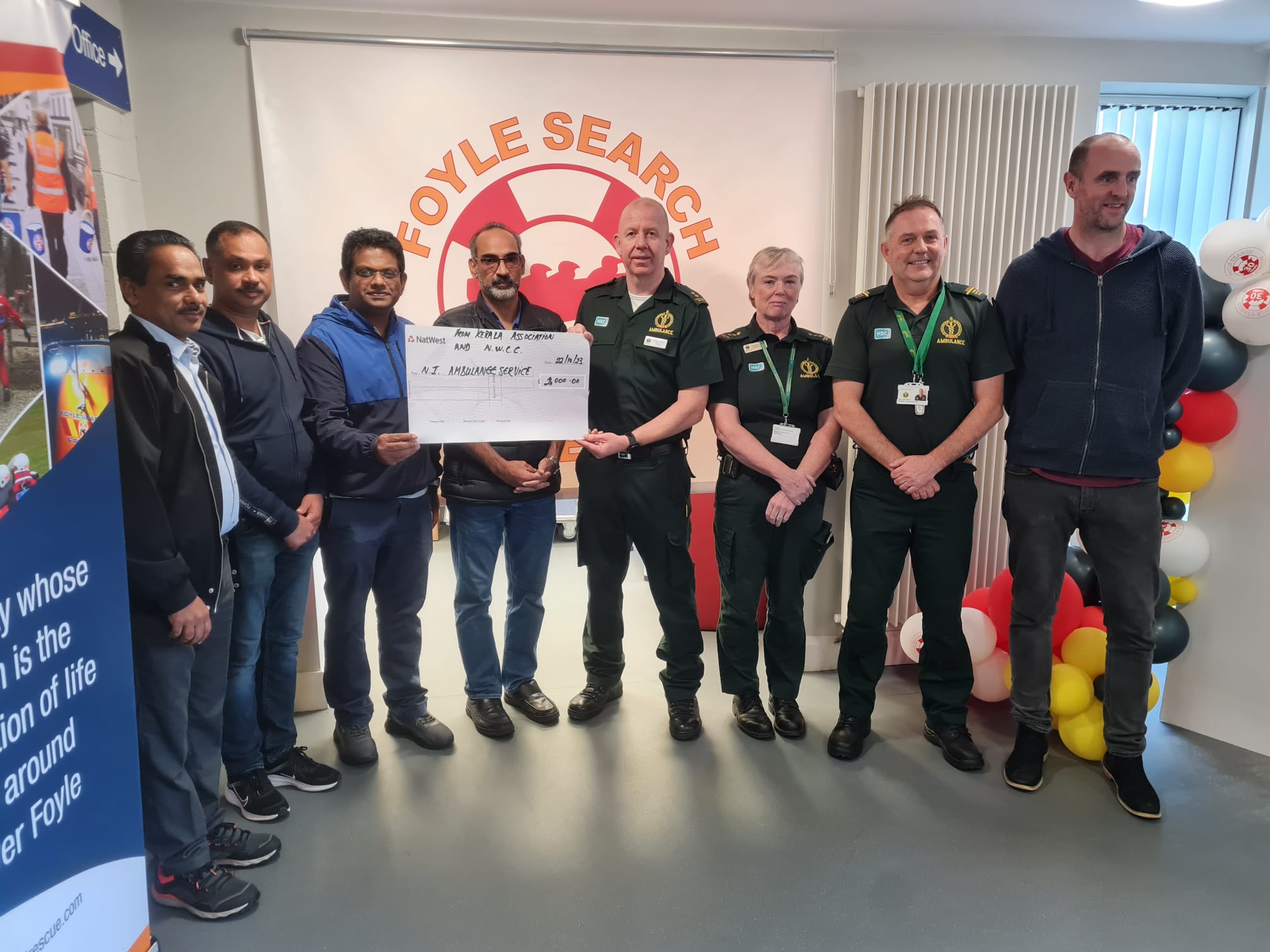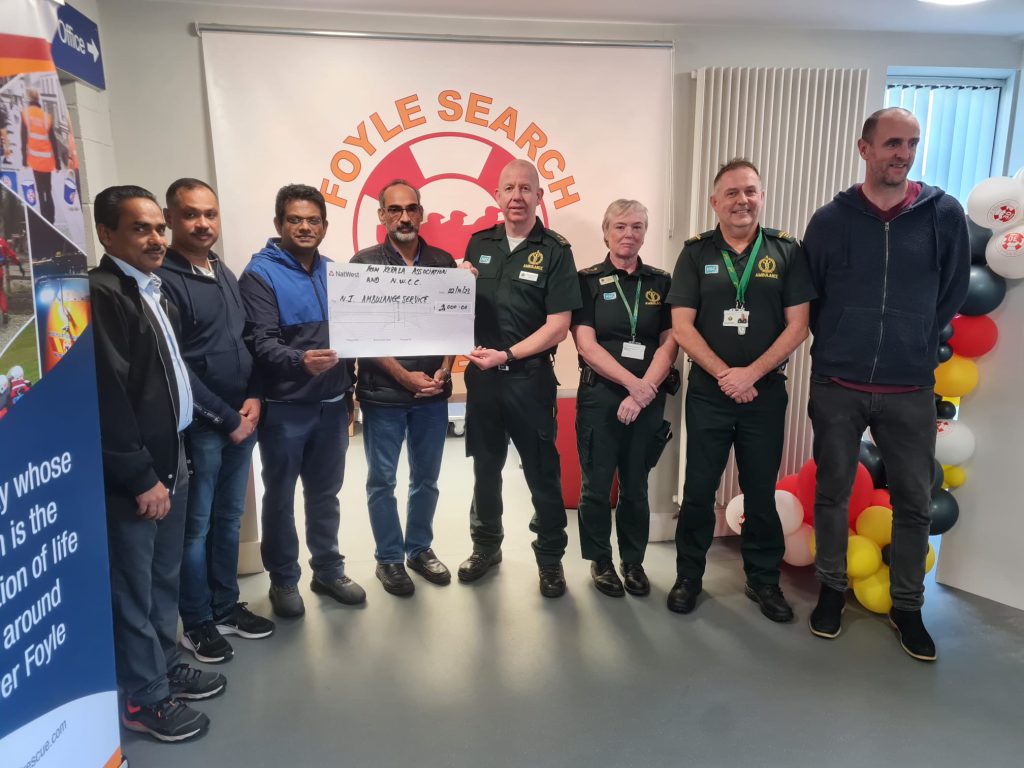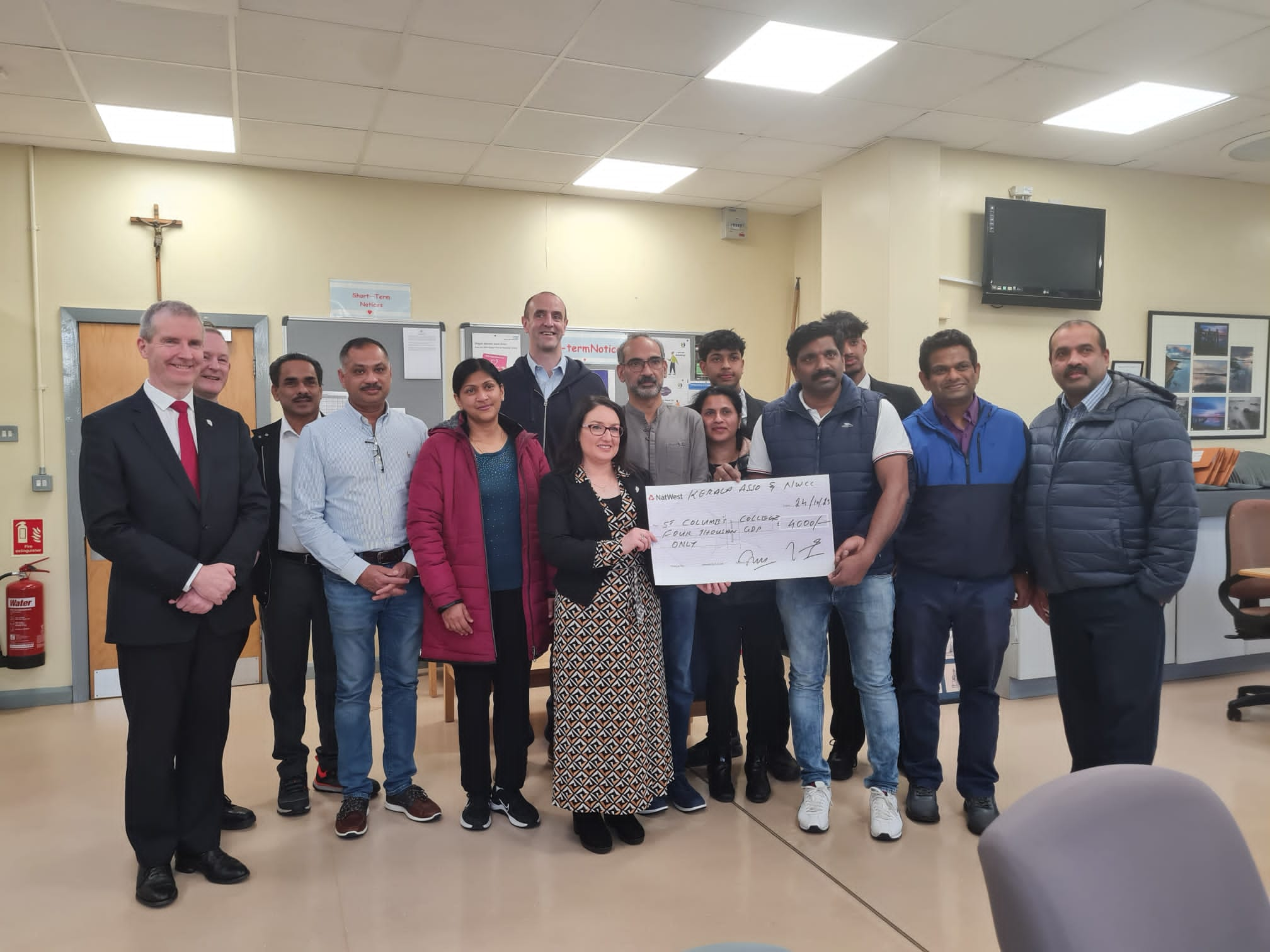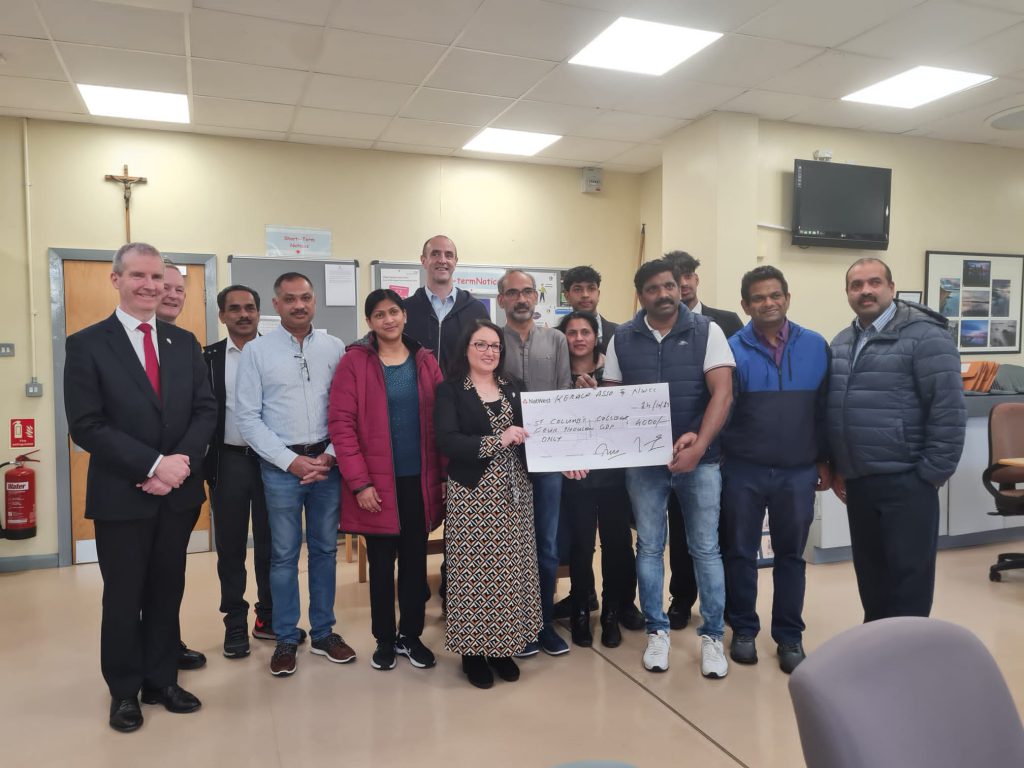 We are deeply touched and humbled by the outpouring of love and support we have received to support Donamols family.Following the passing of our beloved child we launched a fundraising campaign to help provide financial support to the grieving family.
We are overwhelmed with gratitude to announce that, through your generosity and kindness, we have collectively raised a total of £ 5505:00.
Your kindness has shown the strength of our community and the power of coming together to support one another. The collected fund will be soon handed over to the beneficiary, at the earliest.
Once again, thank you for your incredible generosity and compassion.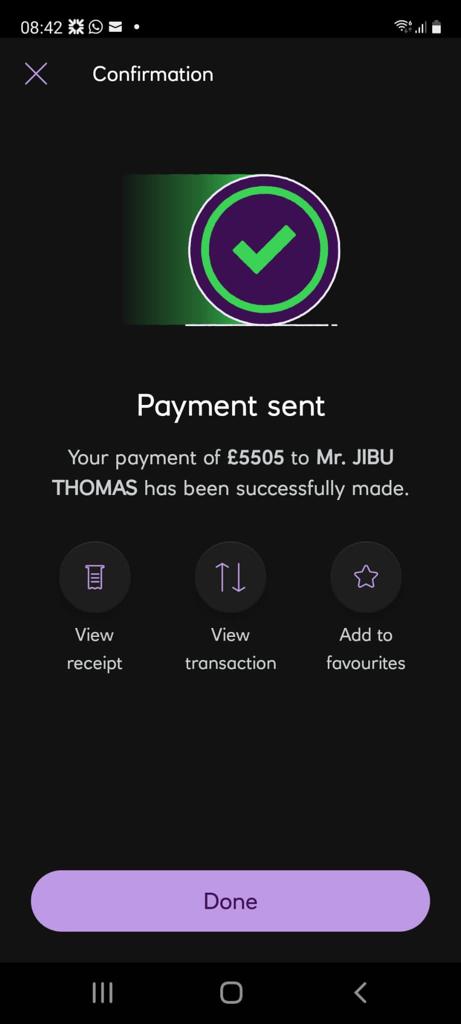 With profound gratitude, KABoMs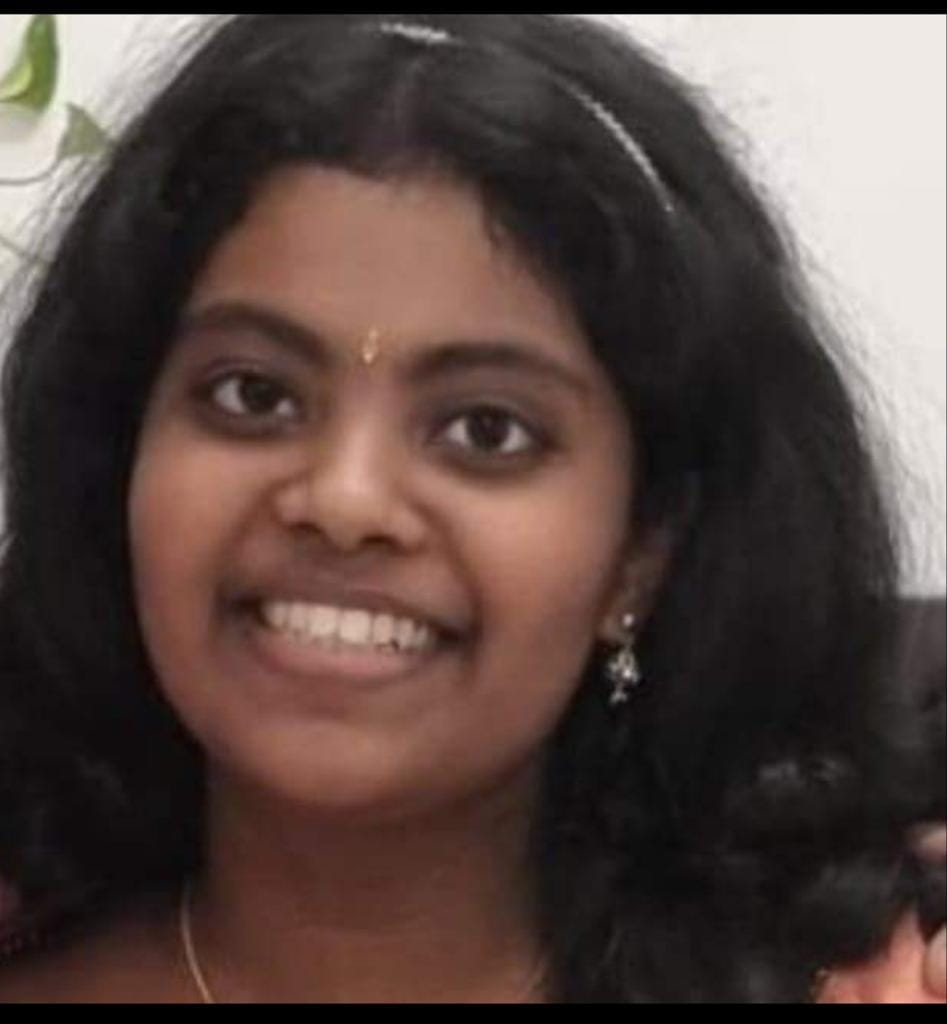 With great sadness and regret I share the news of the passing of Ms Dona Jibu 16 years D/o Jibu Thomas and Bini Jibu, Derry. The mortal remains is at Royal Victoria Belfast . Let us extend our support to the family during the difficult time.May her soul rest in eternal peace .
Deepest sympathies and condolences to the family
**********************************************************
5 K Charity walk or jog for honour the memory of Joseph and Reuven Reuven
On
23rd Sept 9am.
Oakgrove Integrated College.
Supporting this event, in order to raise money for Foyle Search and Rescue, the NI Ambulance Service and St Columb's College.By Kerala Association & NWCC Keralaasso Derry-Londonderry .*Kerala association derrry & north west community club ,
we would like to extend our heartfelt gratitude to each one of you for making today's event a resounding success.Firstly, a big thank you to our esteemed participants for gracing us with your presence, participation and contribution.
We must acknowledge the management, principal and faculties of Oakgrove college for their support and faculties given for the event.