Multicultural Christmas/ New Year programme.
This will take place on Saturday, 12th January 2019 in Lisneal College, Derry from 1.45PM to 7PM. Stage items will start at 2PM. We request all members who gave their names for stage items to provide the songs/ karaoke by Saturday, 5th January. During this weekend,
we'll be in touch with all those who are performing on stage to get an idea about the item for anchoring preparations.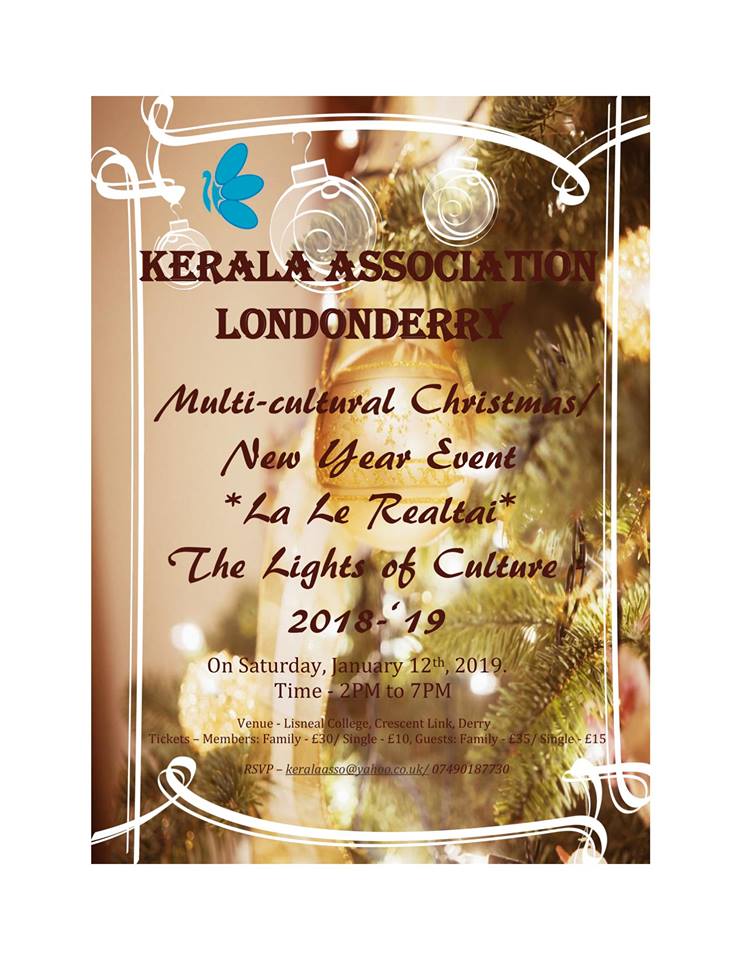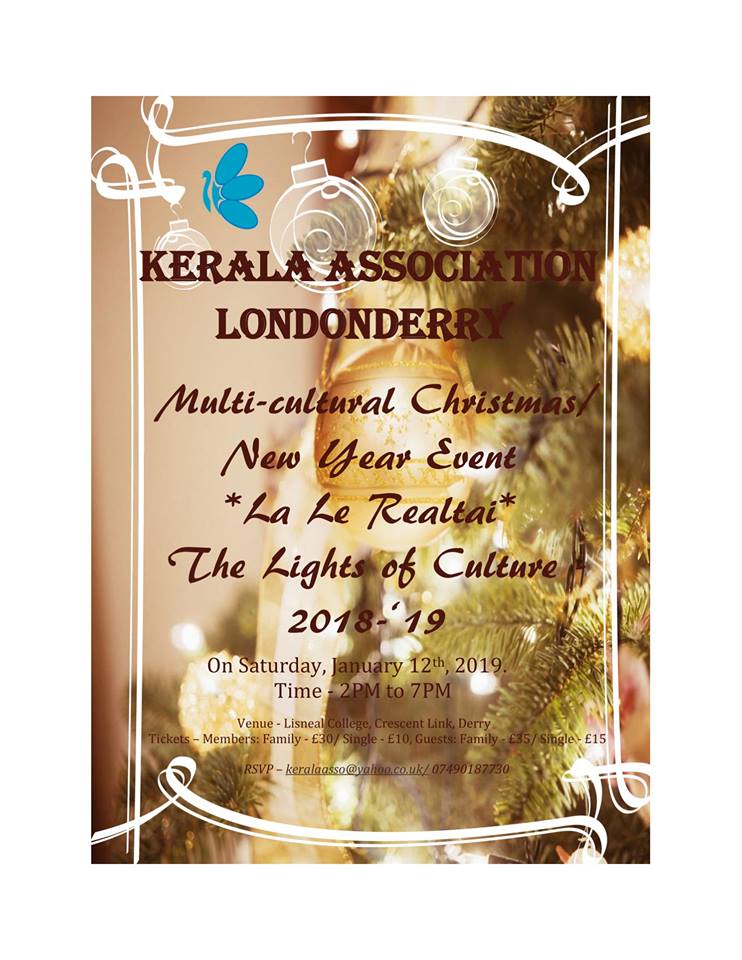 Tickets – £30/ family, Single – £10. Guests – £35/ family, Single – £15.
Money can be transferred to KA Bank Account mentioned below, before January 9th, 2019.
Name – Kerala Association
Sort Code:- 980060
Acc No:- 16301053
Bank – Ulster Bank
We request all members to provide their availability for the event before Wednesday, January 9th, 2019.
We expect your co-operation, as always, to make this event a great success! Thanks, KA BofMs.
**************************************************************************************************************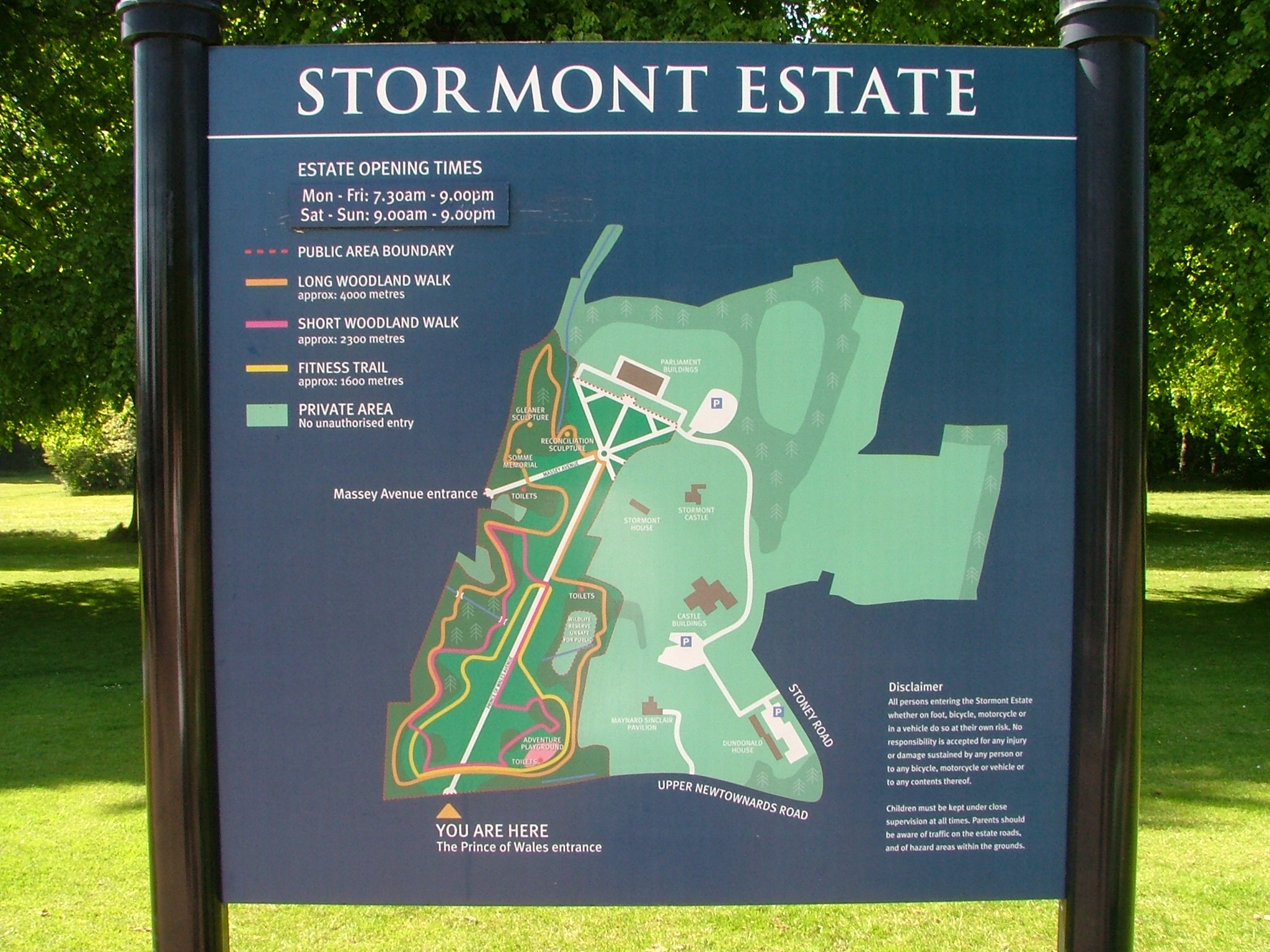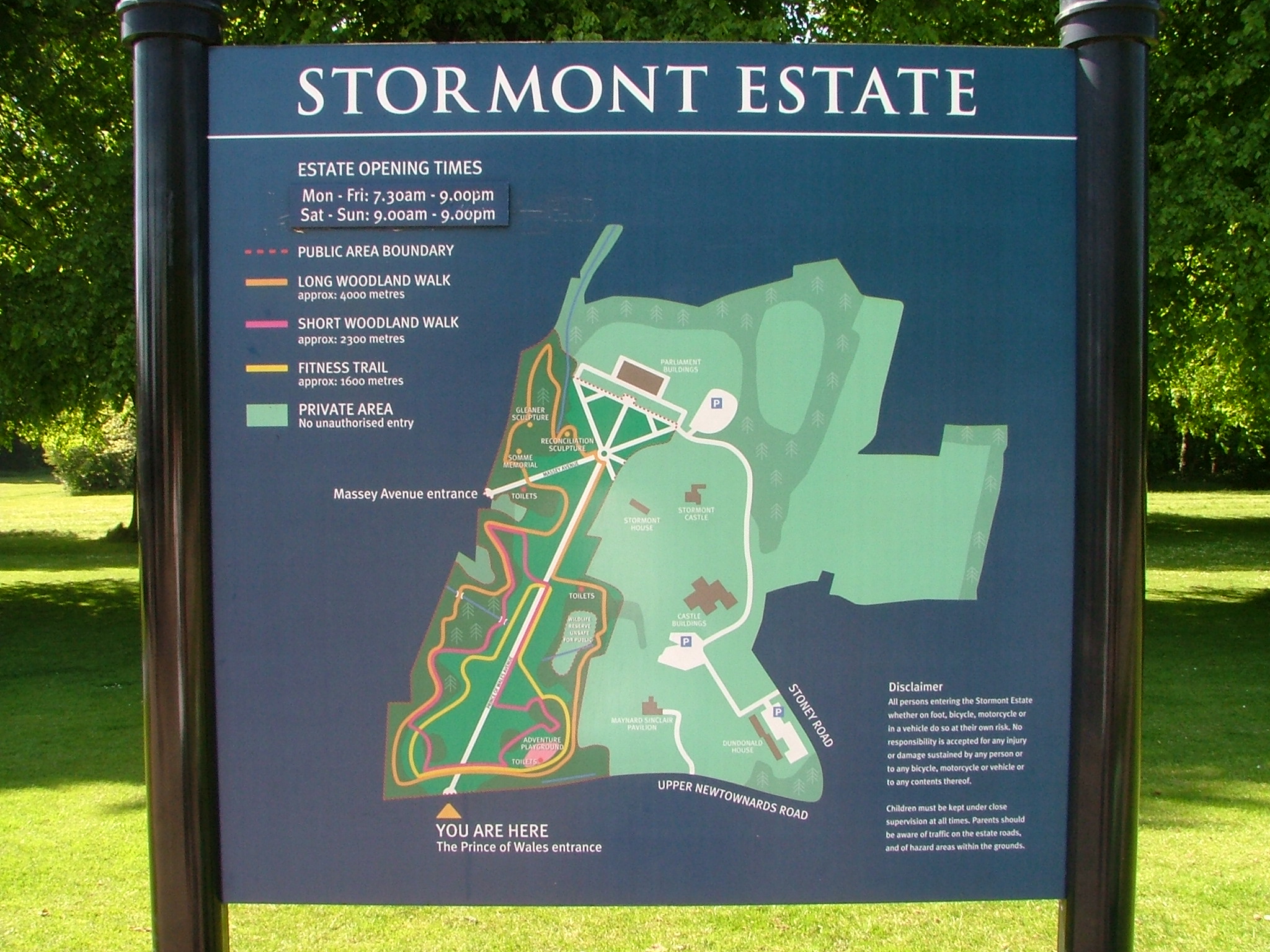 Historical tour to Stormont Estate in Belfast on Saturday, 2nd February, 2019.
The bus will start from Derry at 9AM and the plan is to be back in Derry by 7.30PM, timings will be weather dependent. A visit to Belfast Castle will also be included if time permits. Lunch & refreshments will be provided. Tea/ coffee will not be served, individuals can bring tea/ coffee, if they wish to take it. Cost-£5/seat. Please reply to this text to confirm seats, it will be strictly reserved on first come first served basis. Payments should be made by evening on Sunday, January 20th to confirm seats. We will also collect the payment for the tour on Saturday, January 12th in Lisneal College. No refunds will be provided once the payment is done. Thanks, KA BofMs.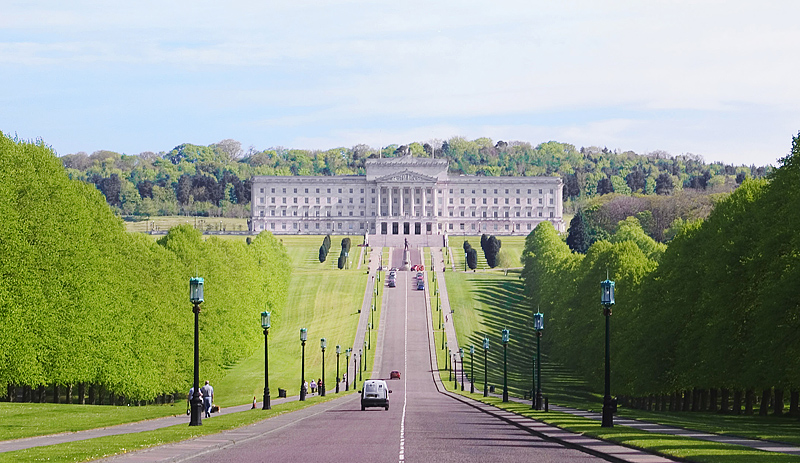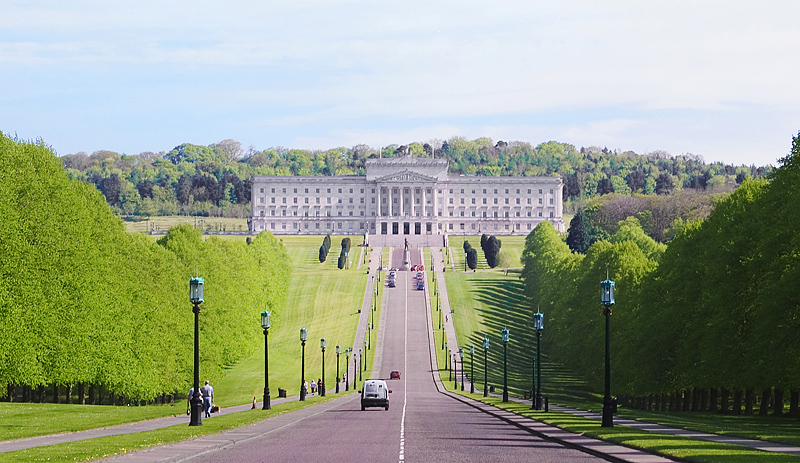 *****************************************************************************************